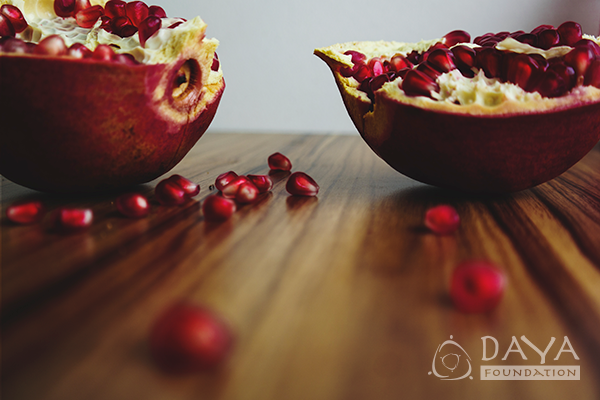 Sea Salt Marinated Collard Greens with Pomegranates & Pistachios
Massage fresh collard greens with sea salt until shiny.
Separately toss: fresh pomegranates, roasted pistachios, fresh lemon juice.
Marinate overnight and add to freshly massaged greens when ready to eat.
The proportions for the salad can be individually created.
For our gathering, I used 3 bunches collard greens, 1 bunch dandelion greens,
1 pomegranate, 1 cups of pistachios, and the juice of 3 lemons.
Recipe for Sea Salt Marinated Collard Greens with Pomegranates & Pistachios by Sarahjoy Marsh